Only original and unpublished research works are invited. Any submission which is identical or substantially similar to work already published, under review for conference or publication,will not be considered. Papers with more than 10% plagiarism will be rejected.
All full papers including five to seven keywords should reach us latest by 25th October 2021 in an editable format (.doc / .docx) at anvesh.im@nirmauni.ac.in. The paper should be mailed with the subject line "PAPER SUBMISSION FOR ANVESH 2021".
Apart from full papers, extended abstracts (not more than 2000words) are also invited. The author(s) will be intimidated regarding the acceptance of their paper after review by 5thNovember 2021.
For any query related to the conference, please reach us at anvesh.im@nirmauni.ac.in with the subject line "ANVESH 2021QUERY".
| | |
| --- | --- |
| Conference Dates | December 17 -18, 2021 |
| Abstract Submission Deadline | October 15, 2021 |
| Intimation of Abstract Acceptance | October  20, 2021 |
| Full Paper Submission | November 5, 2021 |
| Intimation of Full Paper Acceptance | November 15, 2021 |
ANVESH 2021 has collaborated with the South Asian Journal of Business Studies (Emerald Publication) which is abstracted and indexed by: ABDC Quality List; Emerging Sources Citation Index (Clarivate Analytics) and Scopus, among others to provide scholars an opportunity to publish their research papers. The conference organizing committee will invite the top 10% (limited to 10) of the papers presented at the conference for submission to the journal.The selected papers must mention that the paper was presented in ANVESH 2021. The papers must adhere to the guidelines for submission, and review of the journal. Sending out for review does not guarantee publication.
All accepted full papers will be published in the Conference Proceedings Full Book with ISBN number. All papers will be double-blind peer reviewed to ensure an adequate standard, that the proposed subject of the submitted abstract has been followed, the paper is of a suitable length, the standard of English is adequate and the paper is appropriately referenced. If multiple papers are accepted for publication and presentation by the same author, each paper requires a registration fee to be included in the proceedings.
All participants attending the conference are required to register.Please fill the 'Delegates Registration Form' with the registration fees (Non-refundable). E-certificates will only be provided to the paper presenters.
| | |
| --- | --- |
| Early Bird (before 20th November, 2021) | Rs. 1000/- |
| After 20th November, 2021 | Rs. 1500/- |
| International scholars | USD 60 |
| Last Date of Registration/Registration Closes on | December 10, 2021 |
Bank Name: The Kalupur Commercial Co-operative Bank Ltd
Branch Address: Nirma University, S.G. Highway, Ahmedabad
Bank Account No: 09720180212
RTGS & NEFT #:IFSC: KCCB0NRM097 (KCCB Zero NRM Zero Nine seven)
MICR Code: 380126029
Beneficiary Name: IMNU Student Activity Association
Account Type: Current Account
Research clinics are arranged for the participants who are at their advanced stages of research. These clinics help in solving problems faced by research scholars by having one-to-one interaction with domain experts. It assists doctoral students in the pursuit of their research, as they get valuable feedback and suggestions from experts.
A half-day research workshop on a contemporary theme in the field of management research is one of the major attractions for the participants. Every year renowned and eminent speakers are invited to delegate expert talk on selected topics, share their experience and interact with participants during the workshop.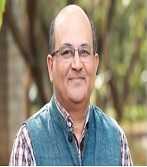 Prof. Rishikesha T. Krishnan
Director
IIM Bangalore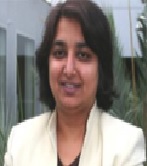 Dr Taran Patel
Senior Professor
Cross-Cultural Management, Grenoble Ecole de Management Grenoble, France
Review Editor, International Studies of Management and Organisation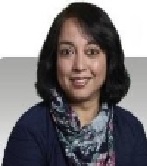 Dr Shanthi Gopalakrishnan
Professor of Strategic Management
MT School of Management, New Jersey Institute of Technology Newark, New Jersey, U.S.A
Editor-in-Chief, South Asian Journal of Business Studies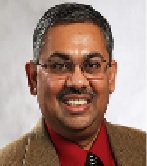 Dr Ashish Chandra
Professor of Healthcare Administration College of Business
University of Houston-Clear Lake, Texas, U.S.A
Editor-in-Chief, Hospital Topics Journal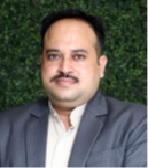 Dr. Sudhir Rana
Associate Professor of Marketing
Fortune Institute of International Business, New Delhi, India
Senior Editor, International Journal of Emerging Markets
Editor, FIIB Business Review
Dr. Gazi Islaml
Professor
Grenoble Ecole de Management Grenoble, France
Editor-in-chief, Journal of Business Ethics(ABDC A* and FT-50 journal)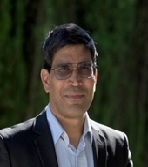 Dr. Israr Qureshi
Associate Editor, MIS Quarterly
Associate Editor, Information Systems Journal
Associate Editor, Business & Society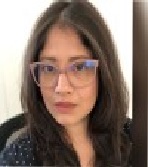 Dr. Diti Chatterjee
Acting Lead
Economic Valuations
A2F Consulting LLC, Germany
Patrons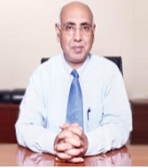 Dr Anup K Singh
Director General
Nirma University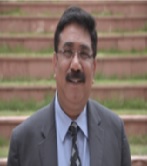 Dr Subir Verma
Director, Institute of Management & Dean, Faculty of Management
Nirma University
Conference Advisory Committee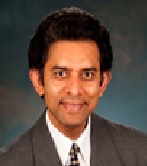 Dr Jay Kandampully
Professor of Service Management
The Ohio State University, Columbus, Ohio, U.S.A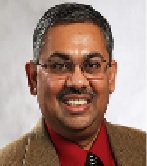 Dr Ashish Chandra
Professor of Healthcare Administration College of Business
University of Houston-Clear Lake, Texas, U.S.A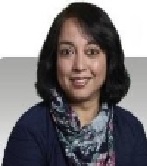 Dr Shanthi Gopalakrishnan
Professor of Strategic Management
MT School of Management, New Jersey Institute of Technology Newark, New Jersey, U.S.A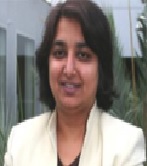 Dr Taran Patel
Senior Professor
Cross-Cultural Management, Grenoble Ecole de Management Grenoble, France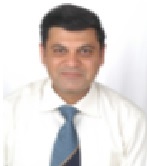 Dr Amit Garg
Professor of Public Systems
Indian Institute of Management, Ahmedabad, India
Dr Madhushree Sekher
Professor of Public Administration
Center for the Study of Social Exclusion & Inclusive Policies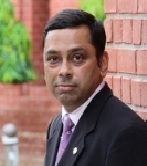 Dr. Prakash Singh
Professor of Finance and Accounting
Indian Institute of Management, Lucknow, India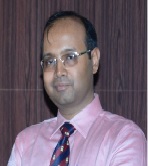 Dr. Shubhabrata Basu
Professor of Strategic Management
Indian Institute of Management, Indore, India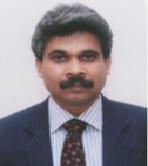 Dr. Jayanta Kumar Seal
Professor of Finance
Indian Institute of Foreign Trade, Kolkata, India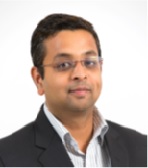 Dr. Ranjan Ghosh
Associate Professor of Food & Agribusiness Management
Indian Institute of Management, Ahmedabad, India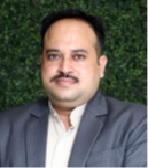 Dr. Sudhir Rana
Associate Professor of Marketing
Fortune Institute of International Business, New Delhi, India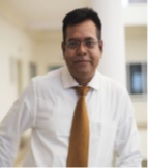 Dr. Bhaskar Bhowmick
Assistant Professor of Entrepreneurship
Rajendra Mishra School of Engg Entrepreneurship, Indian Institute of Technology, Kharagpur, India